Date & Time
Thursday, November 12, 2020 1:00 pm
Friday, November 13, 2020 11:00 am
Sponsors
Meeting Theme
Join us on Nov 12-13 for a peak at the Water Environment Horizon as we enter into the 87th Texas Legislative Session and discuss the Nov 3 election outcomes and trends.
Meeting Agenda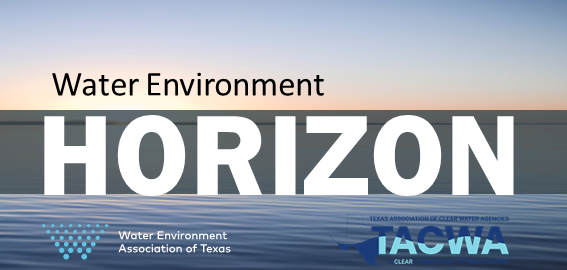 Hosted by: WEAT | TACWA


This is a multi-day, virtual conference featuring Texas leaders and industry experts as they provide an outlook on timely legislative and regulatory water quality related issues.

Key presenters include elected officials from the Texas Legislature, regulators from EPA Region 6 and TCEQ, and municipal directors. We will also have Texas and NACWA leaders present their hot takes on what the forthcoming election results mean for water law and policy for the next 4 years.

$65 WEAT Member Registration

$110 Non Member Registration (Includes WEAT membership)


Register through the WEAT website

Confirmed and Invited Speakers:


Ken McQueen, EPA RG Administrator
L'Oreal Stepney, TCEQ Deputy Director
Brooke Paup, TWDB Board Member
Yvonne Forrest, Houston Water Deputy Director
Liz Fazio Hale, Gulf Coast Authority Assistant General Manager
Jenna Covington, NTMWD Assistant Deputy Director Wastewater
John Byrum, Nueces River Authority Executive Director
Gilbert Trejo, El Paso Water CTO
Glenn Clingenpeel, TRA Executive Manager
Ty Embrey, Lloyd Gosselink Principle
Kristina Surfus, NACWA
Representative Dewayne Burns, Homeland Security and Public Safety Committee Member, District 58 (Invited)

Expect all the connection and conversation of a TACWA meeting with state and federal legislation and regulation dominating the discourse.


Full program is forthcoming!


*5 hours of wastewater operator credit has been requested through the TCEQ. 5.5 PDHs.